BAE Systems wanted to create some animations showing off some of their previously top secret designs that never got off the ground.
From the sketches we received of the various designs we collaborated with Order to produce full 3d animations displaying what the crafts would have looked and moved like, had they been made. A hypersonic space-plane capable of going into space at five times the speed of sound and returning to earth, a Jeep that leapt over enemy blockades, and a commercial aircraft able to take off and land vertically in cities were among the designs they wanted us to demonstrate with the animations.

The animations and accompanying sketches have already gathered much press attention with sightings on ITV, The Times, The Guardian, Huffington Post, The Telegraph and The Metro among many more.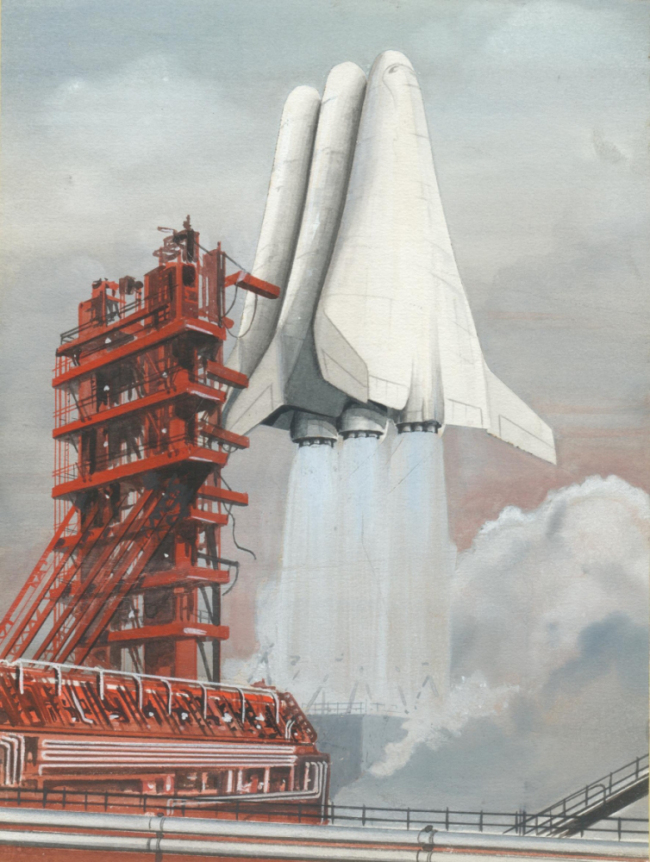 The animations were produced to coincide with the opening of a new centre in Warton, Lancashire, to celebrate the history of the company.
Client: BAE Systems
Agency: Mischief PR
Storyboard, sound, text: Order
Animations: useful slug
In 1964 the British Aircraft Corporation (BAC) designed a hypersonic aircraft capable of flight at five times the speed of sound, nicknamed MUSTARD (Multi-Unit Space Transport And Recovery Device).
The project would have created the world's first reusable 'space plane', with the cost of development having been estimated as '20 to 30 times cheaper' than that incurred by the expendable rocket systems in use that eventually put man on the moon in 1969.

The 'Jumping Jeep' was a concept reconnaissance vehicle capable of leaping over obstacles – a 4×4 transporter flanked by 12 vertical lift fans, whose angle could be adjusted dependant on the situation – allowing the jeep to overcome enemy barriers.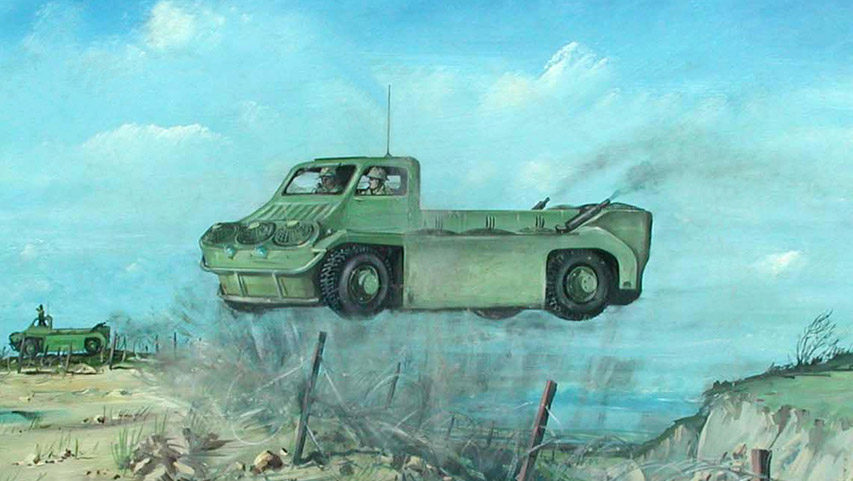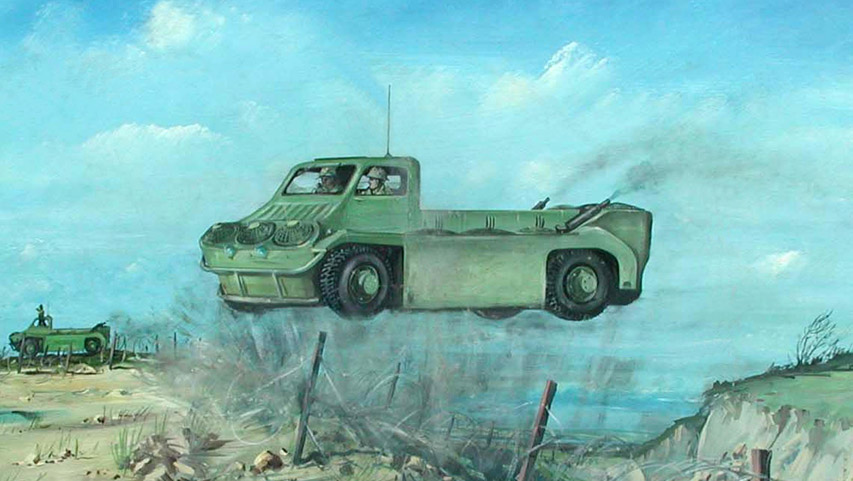 The Fighter Jet Take-Off Platform was a concept platform that would rise vertically from the ground, and allow an aircraft to take-off from its back — allowing planes to operate from small airstrips or narrow forest clearings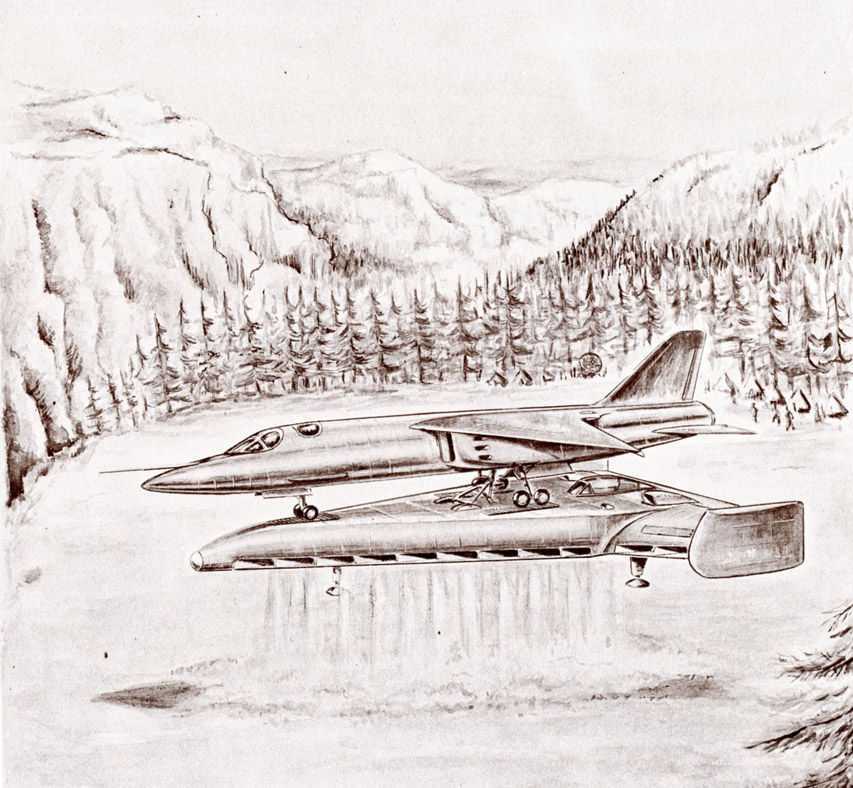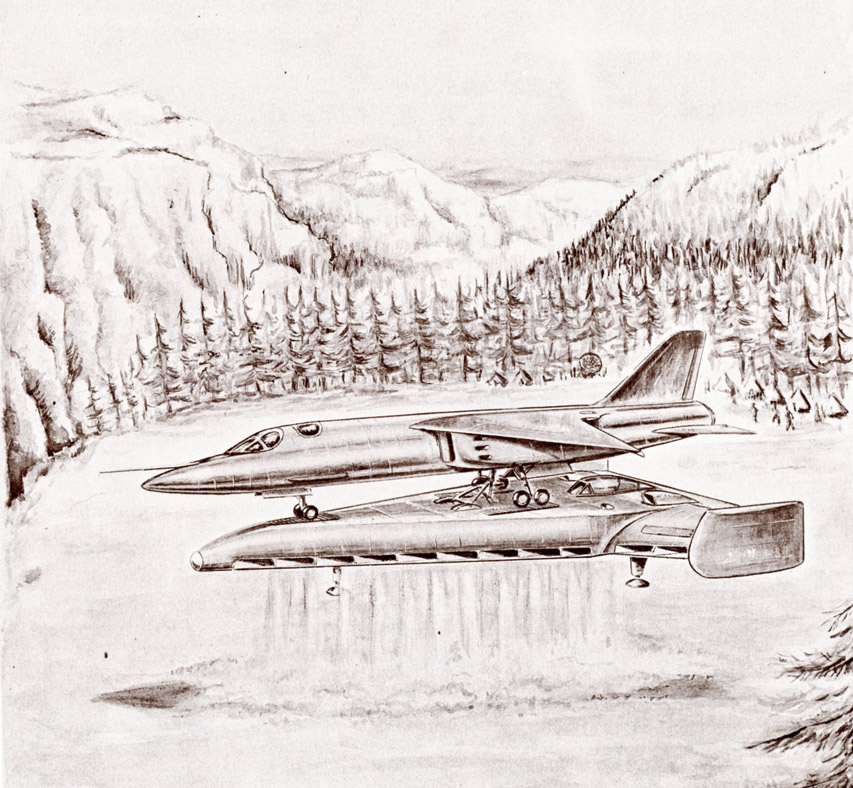 The Intercity Vertical-Lift Aircraft design from the Hawker Siddeley company was an attempt to bring vertical take-off and landing (VTOL) to commercial aircraft, to allow airlines to put airports amongst densely-populated cities, open up more direct travel for passengers and to cut down on the amount of space required for airport runways.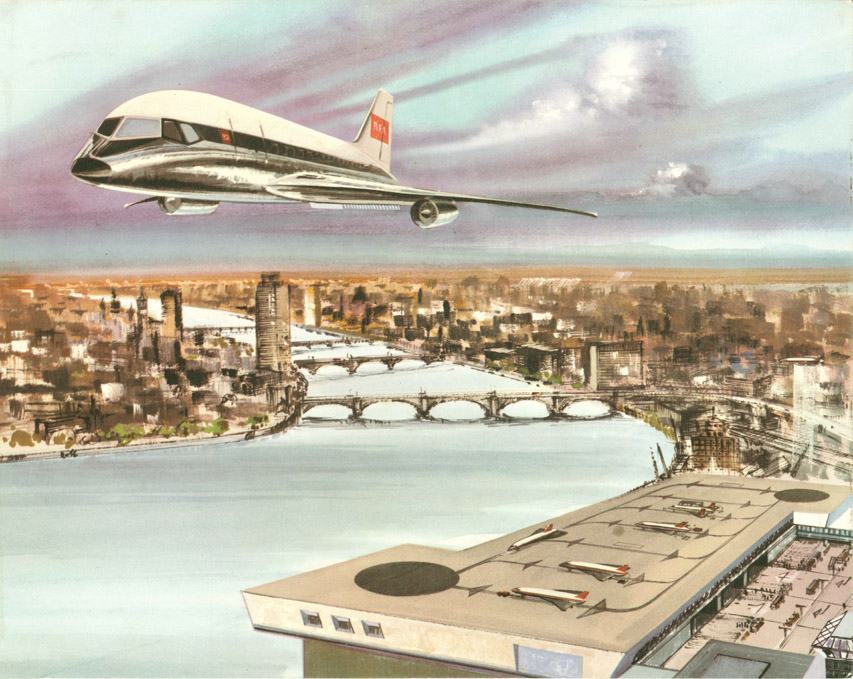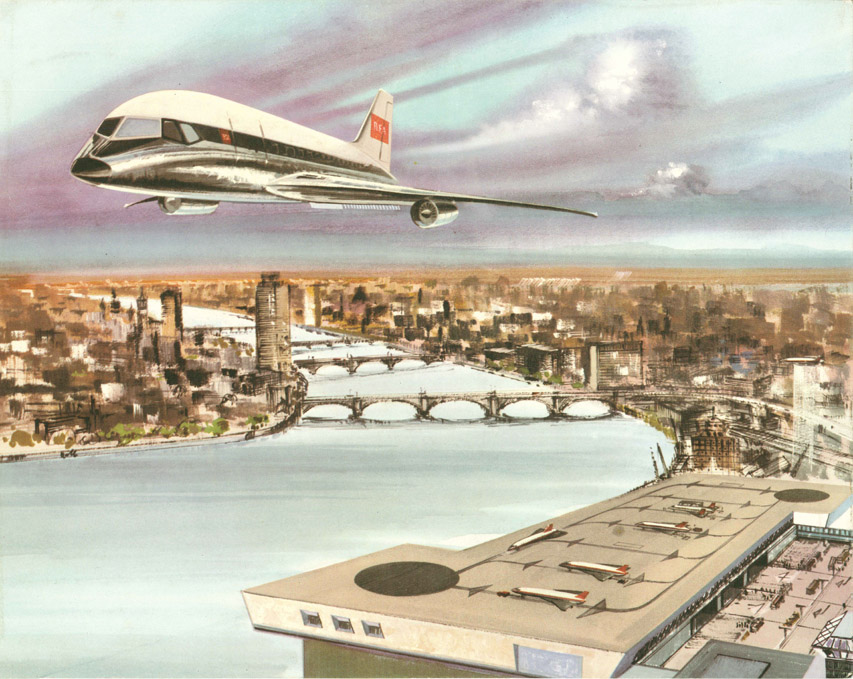 Full news coverage:
National online
http://www.telegraph.co.uk/news/aviation/10123406/Futuristic-transport-ideas-of-the-1960s-revealed.html?placement=rhs2
http://www.telegraph.co.uk/finance/newsbysector/transport/10123910/Straight-up-BAEs-vertical-lift-off-that-never-was.html
http://www.mirror.co.uk/news/weird-news/flights-fancy-unseen-archives-reveal-1956807
http://metro.co.uk/2013/06/16/back-to-the-drawing-board-bae-systems-reveals-thunderbirds-esque-designs-that-failed-to-get-off-the-ground-3843713/
http://www.thetimes.co.uk/tto/arts/film/article3792685.ece
Major online
http://www.itv.com/news/2013-06-16/bae-systems-reveal-secret-1960s-r-d-that-never-made-it-off-the-ground/
http://uk.news.yahoo.com/thunderbirds-type-designs-unearthed-105402658.html
http://news.uk.msn.com/odd-news/thunderbirds-type-designs-unearthed
http://www.thisismoney.co.uk/money/news/article-2342710/BAEs-Thunderbirds-New-centre-celebrates-defence-giants-heritage-military-factory.html
Regional online
http://www.scotsman.com/news/uk/bae-archives-unearth-designs-by-british-engineers-1-2968947
http://www.newsletter.co.uk/news/british-thunderbirds-designs-from-1960s-unearthed-1-5190433
http://www.belfasttelegraph.co.uk/breakingnews/offbeat/thunderbirdstype-designs-unearthed-29348503.html
http://www.independent.ie/world-news/and-finally/thunderbirdstype-designs-unearthed-29348501.html
http://www.yorkshirepost.co.uk/news/main-topics/general-news/thunderbirds-are-go-at-last-as-bae-unveils-1960s-future-1-5773378
Other
http://www.airingnews.com/articles/194445/BAEs-Thunderbirds-are-go-New-centre-celebrates-defence-giants-heritage-at-military-factory
http://www.dailytimes.com.pk/default.asp?page=2013%5C06%5C17%5Cstory_17-6-2013_pg9_2
http://www.newsuk24.com/news/back-to-the-drawing-board-bae-systems-reveals-thunderbirds-esque-designs-that-failed-to-get-off-the-ground
http://inagist.com/all/346231013023825920/
http://jeeptravel.net/bae-systems-reveal-secret-1960s-plane-designs-that-never-made-it-off-the-ground/
http://business.topnewstoday.org/finance/article/6435695/
http://top.adlesse.com/en/i/19261040613363522/bae-systems-reveal-secret-1960s-plane-designs-that-never-made-it-off-the-ground
http://www.newsrt.co.uk/news/bae-s-thunderbirds-are-go-new-centre-celebrates-defence-giant-s-heritage-at-military-factory-1842208.html
http://www.inooz.co.uk/article/view/3005534/straight-up-bae-s-vertical-lift-off-that-never-was/062013
http://www.onenewspage.com/n/Business/74vw29j6o/Straight-up-BAE-vertical-lift-off-that.htm
http://marketblok.com/2013/06/16/straight-up-baes-vertical-lift-off-that-never-was/
http://ftnews.firetrench.com/2013/06/forgotten-1960s-thunderbirds-projects-brought-to-life/
http://news.silobreaker.com/thunderbirdstype-designs-unearthed-5_2266894678110502951
http://article.wn.com/view/2013/06/16/Straight_up_BAEs_vertical_liftoff_that_never_was/